Post by North End on Jan 26, 2020 9:58:35 GMT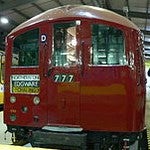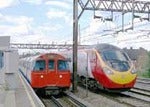 As a regular Central line passenger I would much prefer this to become the reality than for this line to be given what in my own pov view is a system (Thales TBTC / CBTC) that is less good than what is already there.
I say this on the assumption that the plan is for the Central line to be resignalled - if cash is tight it would make better sense to retain what already exists and provides good service. 
Its not so easy with the Piccadilly line as its trains share tracks with SSR services.
NB: Whilst the Bakerloo shares tracks with London Overground trains, the latter are not automated - although perhaps track capacity would be enhanced if the shared route was automated with blue lamp signals for Bakerloo line trains and colour lamps for all others. 
Just as a common design of tube trains from Siemens is planned, a common signalling system and central control room is also intended for these lines. The Central line system will be due for renewal by then. Since the Piccadilly resignalling is now postponed maybe ten years for financial reasons, new systems will be developed by the time tenders are called and the Picc will need to interwork with the current SSR CBTC system in some way.
Realistically it's unlikely the remaining lines will get anything other than Seltrac, simply due to the compatibility issues. The days of the PPP "anything as long as it meets the spec" are seemingly over.
Having said that, there's already differences between the lines. The Jubilee and Northern lines have very minor differences (eg placing of RM hold boards, Northern Line didn't bother with the route indicators, etc). Then there's some more significant differences between JNUP and 4LM. Even with LT signalling there were differences between locations, so this isn't necessarily anything new.
There's much more difference between Central Line, Victoria Line and Seltrac. You couldn't just put someone from one system on the other without a reasonable level of training.