Post by Deleted on Nov 13, 2014 18:09:38 GMT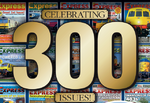 Obviously it would be a lot easier to run the railway if you could get rid of either the passengers or the doors, but until that happy day...
I changed at Edgware Road from a Hammersmith to a Wimbledon to-day and the passenger behind me had to force open the closing doors - fortunately she was a strong, fit lass and was able to do so without taking damage.
I hear you say that if the doors were closing she shouldn't have attempted to board the train. But surely the driver should only close the doors when the train is about to depart? He didn't even have the road - the train I'd used from Baker Street departed first.
I suppose there is some idea about saving money on heating, but I think that someone has lost sight of their priorities. The railway is run for its passengers, surely. Moreover, let's suppose she
had
been hurt - I don't think that the railway's insurers would be very impressed about trying to resist her claim.
What do people think?
Some years ago I used to commute from South Wimbledon to Bank. There were numerous times at Bank, when alighting, by the time passengers had stopped trying to board before those needing to alight at least 10-15 seconds would have passed. Then passengers needing to get off would try to negotiate their way past those wishing to stay on board. There were numerous occasions when the T/Op would initiate the button the close the doors with myself, having been sat behind the cab, had only stood up with a long queue of passengers also trying to alight in front of me. What would then happen for the next minute would be passengers holding the doors open for one another until we had alighted from the stop we wanted to get out at. With no passengers having successfully embarked, the same sorry story would be repeated when the next train arrived... with tensions rising !
The ultimate issue is that too many people are trying to use the services, with TfL having to find availability through increasing services on already congested routes...
There is a finite amount of people that will fit into any given space...
I agree. However, I am not aware of any time of day when this is an issue at Edgware Road (sub-surface) terminators.