Post by Admin Team on Sept 19, 2008 12:43:53 GMT
Putting images in posts or PMs probably seems quite difficult, but it's dead easy once you know how!!
First of all, you need the image button: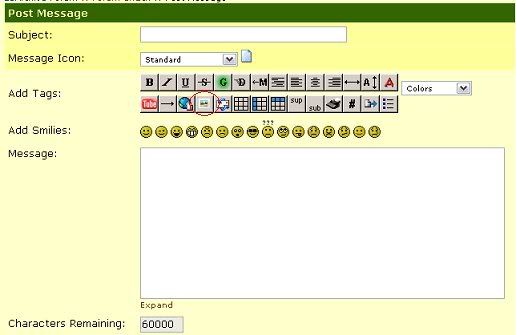 This will give you the code: [img][/img]

You'll then need to have your image hosted somewhere else on the internet - we recommend Photobucket.com, which can be found by clicking here

To find out more about using Photobucket.com, we've produced a useful tutorial (click here)

Once you have your image hosted on another website, you simply need to copy its URL (the address shown in your browser's address bar - the one that usually starts with http:// or www.) and place it between the [img][/img] blocks. It is important to remember that the url must end with .bmp, .jpg, .jpeg, .gif or some other recognised image file code - and you must stay within the limits shown in rule 8d (click here for rules).

You should end up with something like this: [img]http://url-of-image.jpg[/img]

which will give you: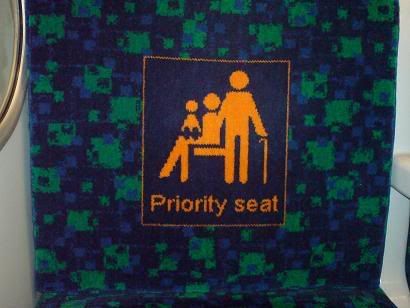 Want to make an image into a link?
If you want to show everyone an image which is too large for the forum, you can create a smaller image and then use it as a link to the larger image:
Bear in mind the same basic rules as mentioned above apply in this example, with regard to your images being hosted elsewhere on the internet.

We'll be using the [img][/img] code - but with the addition of the link code [url][/url]. Link codes are discussed in more detail in the creating links tutorial (click here).

We start with the link code: [url][/url]

Now we add an '=' and the URL (the address shown in your browser's address bar - the one that usually starts with http:// or www.) of the large image within the first block: [url=http://largeimage.jpg]

The next step is to add an image code between the two url blocks: [url=http://largeimage.jpg][img][/img][/url]

Now place the URL of the smaller image between the [img][/img] blocks as you would when posting an image on the forum:
[url=http://largeimage.jpg][img]http://smallimage.jpg[/img][/url]

You should now have an image which, when clicked on, will link to a larger image: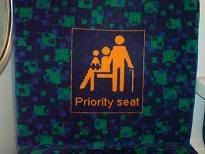 **Please remember to ensure your image complies with the size limits stated in rule 8d**
(
click here to see our forum rules
)