Post by goldenarrow on Aug 14, 2018 9:34:43 GMT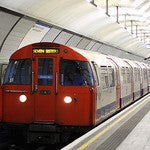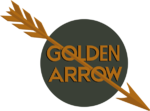 I may be completely out of date but I thought the plan was for the trains to "auto reverse" in the sidings meaning negligible turnround time. The driver will be able to walk through the train to change end as it cycles from Paddington - sidings - Paddington.
Furthermore, and I may be being completely stupid, but that diagram shows 4 tracks (2 main and 2 sidings) that could presumably be used to turn trains round if need be. I recognise there may be all sorts of issues in reversing trains on "main" tracks but these are still dedicated XR tracks at this point are they not? I can't believe we have got to this stage with indicative tph numbers having been publicised for several years with TfL / MTR not being entirely confident that they can turn the planned number of trains at Paddington in the interim phase between May and Dec 2019. I refuse to believe that Howard Smith would have allowed such an "error" to be perpetuated for so long.

Yes they are already dedicated by that point, I couldn't remember this with absolute certainty (which is why I cropped it out of the image above), but looking at the full diagram again, the track second from the bottom could also operate as a reversing siding even it's a through track which merges with the local lines out of Paddington as does the line at the very bottom of the diagram so naturally only one of those would be needed intern allowing more reversing capacity. Fully Automatic Train Operation into the sidings would certainly be a precedent on the mainline and dare I say it, could have ramification on LU lines such as the Jubilee. But that's a topic for another thread.