Post by spsmiler on Jul 21, 2017 0:28:13 GMT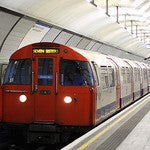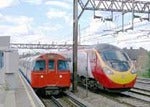 It will be nice if passengers are informed in advance, if only so that they can expect the system to start working differently from xyz date.
I suppose this means that weekly Travelcards will also be withdrawn.
Then monthly...
Goodness me doom and gloom again. Why wouldn't TfL tell people? It would be insane for them not to advise passengers. Also that's one hell of a leap that Travelcards will be withdrawn. There is nothing to say that they will be nor that they could be withdrawn. They are a protected and regulated product not solely in the control of TfL / the Mayor. We also have no date in the public domain about monthly capping - possibly because that is an extremely complex set of calculations if people have complex journey patterns.
re: the above, a week or so ago a relative who lives outside London used the Internet to top-up his Oystercard and was alarmed because it did not ask him to nominate a collection station. He ended up contacting the TfL helpline to see if all was well or there had been a snafu. He was relieved to hear that the reason for not asking about nominated stations is because such is no longer a requirement. Nevertheless, exactly what I said above is what happened - the passengers only found out about changes when the system no longer worked as expected. TfL did not tell people in advance. He told me about this on Thursday evening, 20th July.
As for the Oystercard station, I suppose that people with first gen cards will still be able to use them - its just that they wont be able to use the gee whiz smartphone features. This is implied but not stated.
I wonder whether weekly capping will only work with second gen Oystercards? I hope so! I do not want weekly capping, one reason being because I fear that days when I travel in zones 1-3 and other days when I travel in just the outer zones (typically 2-4 or 2-6) will be aggregated with the total amount charged being as if I had travelled in all six zones everytime that I travelled. Certainly if I had bought a weekly season for a these journeys I would need a 1-6! - this being why I opt for daily capping rather than weeklies.
Simon