Post by bassmike on Feb 6, 2016 15:52:16 GMT
On my old layout I glued the centre rail to the sleepers. This was generally successful but I'm trying another way this time. On the real thing the centre rail is elevated approx. 3" compared with the running rails but as that's only 1mm there's no way I'm going for super accuracy.
However, on my old layout the centre rails didn't have to curve much, just eg into bay platforms. On this layout they have to do a complete 90deg turn for the 'electrified tracks' to reach the turnback siding, so glueing probably won't stand the test of time.
For the centre rails (these are much too clunky for normal track-laying) I've used Gaugemaster 'Hornby' pins.
I then added a blob of solder to the heads.
Pins are then pushed into the ballast between sleepers. It doesn't matter (in fact it can be quite helpful) if the pins are some way proud of sleeper level at this stage.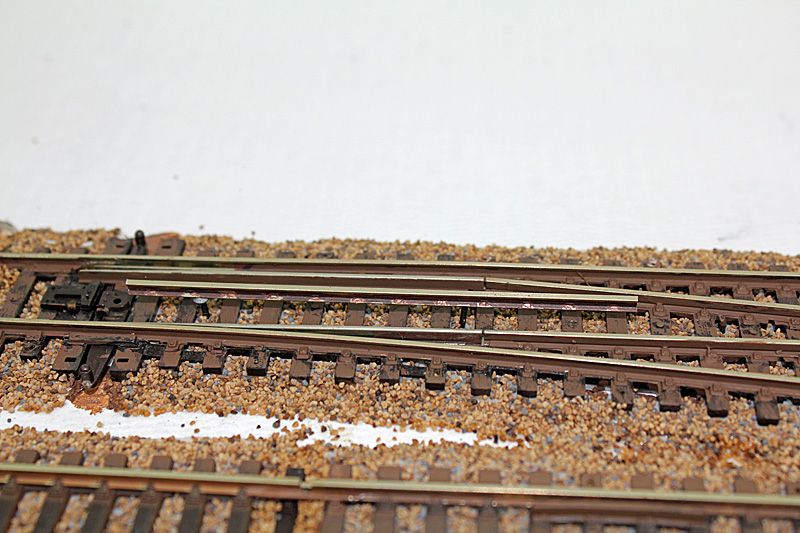 Solder the centre rail to the pins and then push the whole ensemble down to the correct height. I recycled some rail from the old layout here so the rail needs re-weathering, but hopefully shows the principle.
A facing crossover taking shape.
I've started using C&L Finescale ramps. At £7 for 4 they're not cheap (but then brass castings are never cheap these days). Here's a close up of one attached to some new rail. I'm hoping that further weathering and ballasting will provide some visual tricks to take the eye away from the joins where these ramps need to be soldered onto Peco rail.
The C&L ramps aren't designed to fit end-on to Peco100 so there's still work to be done blending/disguising the joins. A few pics of progress to date:
The London end:
At ground level: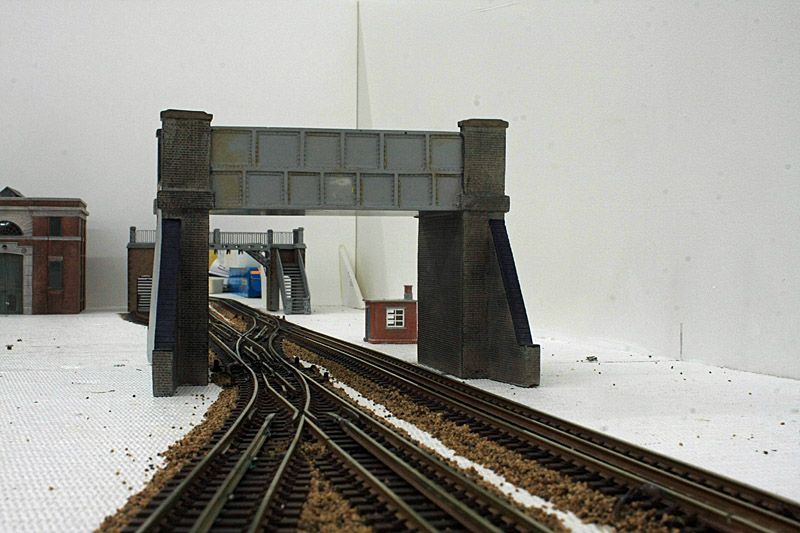 Loco servicing sidings: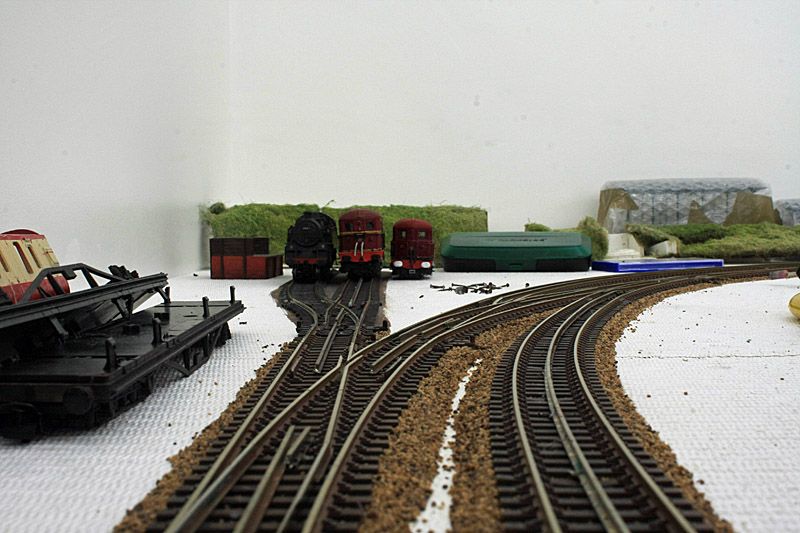 Approaching the turnback siding:
The turnback siding: